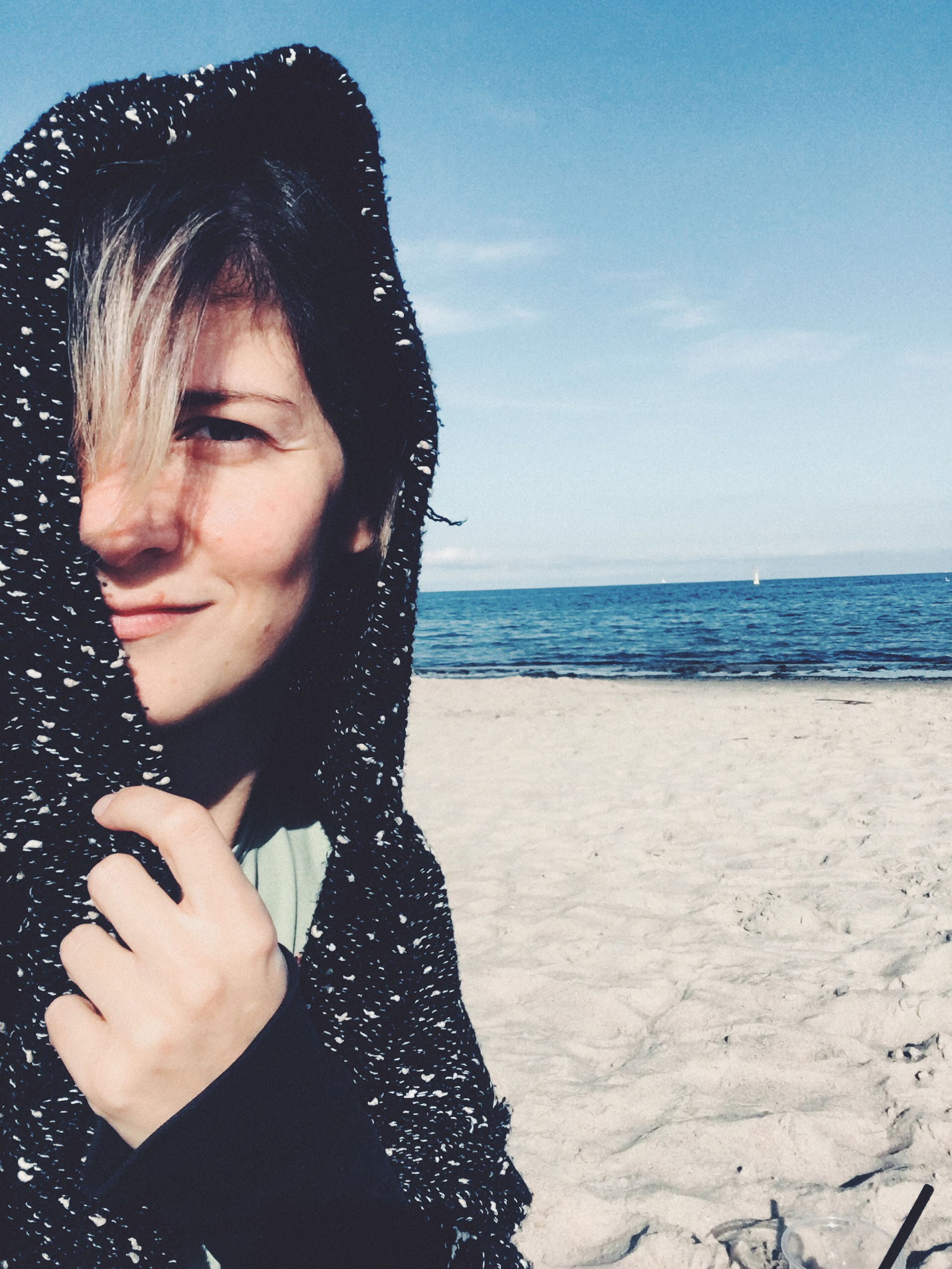 Nazywam się Ania Łazowska, jestem ilustratorką i graficzką. Ukończyłam studia na Łódzkiej Akademii Sztuk Pięknych, na Wydziale Grafiki Artystycznej (warsztatowej). Po wielu latach pracy jako ilustratorka i graficzka w branży reklamowej, postanowiłam poświęcić się mojej jedynej pasji i zostać ilustratorką książek dla dzieci. Oprócz książek, zdarza mi się również ilustrować do gazet. Inspiruje mnie natura, zwierzęta, dziwne stwory, muzyka, ludzka psychika oraz dziecięce spojrzenie na otaczający nas świat.
My name is Anna Łazowska, I'm a freelance illustrator based in Warsaw (Poland). I studied graphic art at the Academy of Fine Arts in Lodz. After many years of working as a graphic designer & illustrator in advertsing, I decided to take care of my only passion & become a full time, editorial & book illustrator.
I'm passionate about animals, nature, strange creatures, music, human psyche, and...a child's look at the reality that surrounds us - all of this inspires me the most & has the biggest impact on my art.

Przede wszystkim zajmuję się

ilustracją wydawniczą

. Kocham ilustrować książki dla dzieci, pozwala mi to wrócić do moich  dziecięcych wspomnień i przekraczać bariery, które wyznaczamy sobie jako dorośli.

Praktycznie wszystko co daje mi możliwość rysowania! Mogą to być

ilustracje na kartki okolicznościowe, plakaty, ilustracje webowe, ilustracje do animacji, rysunki na zamówienie

. Jestem otwarta na różne propozycje - piszcie śmiało!
I'm

mainly focused on book & editorial illustration

.  I love to illustrate children's books - it gives me the opportunity to go back to my childhood memories and to cross the borders that we impose on ourselves as adults. What else can I can do? Basicaly anything that gives me the oportunity to draw! 

postcards, posters, stickers, web illustrations, layout designs, illustrations (scenes) for the explainers videos & animations

(2 years work experience in an animation studio),

custom order illustrations

& many, many more -

feel free to ask!