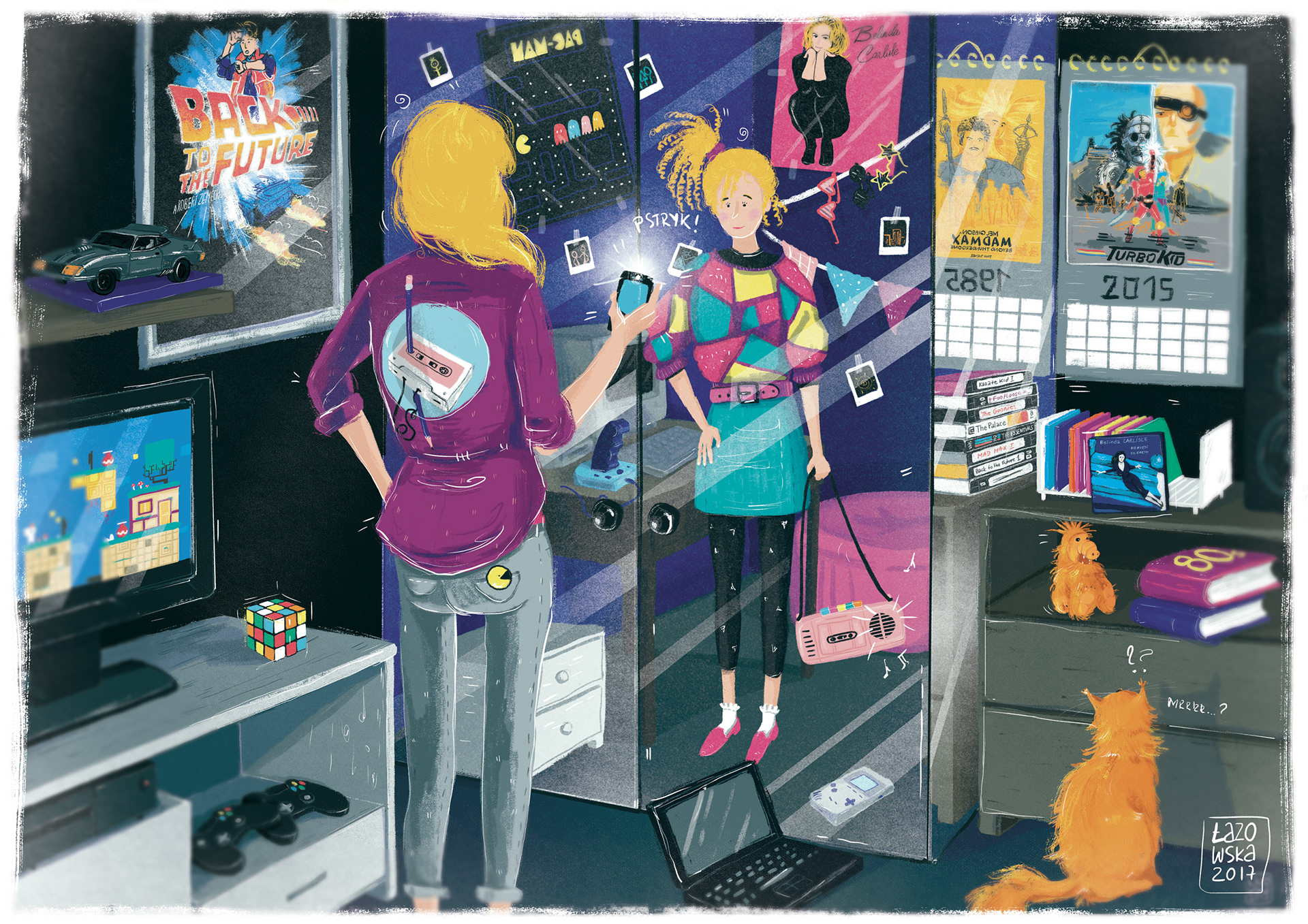 I have a great weakness for the 80s!
I was born in 1982 & still remember most of the movies, songs, tv shows, games, things & activities that were of great importance to me back then & somehow made me the way I am now.
Although I'm trying to live in a simple, minimal way, this trashy but magical 80s state of mind is still somewhere in me, & in my artwork...sometimes I miss those crazy years.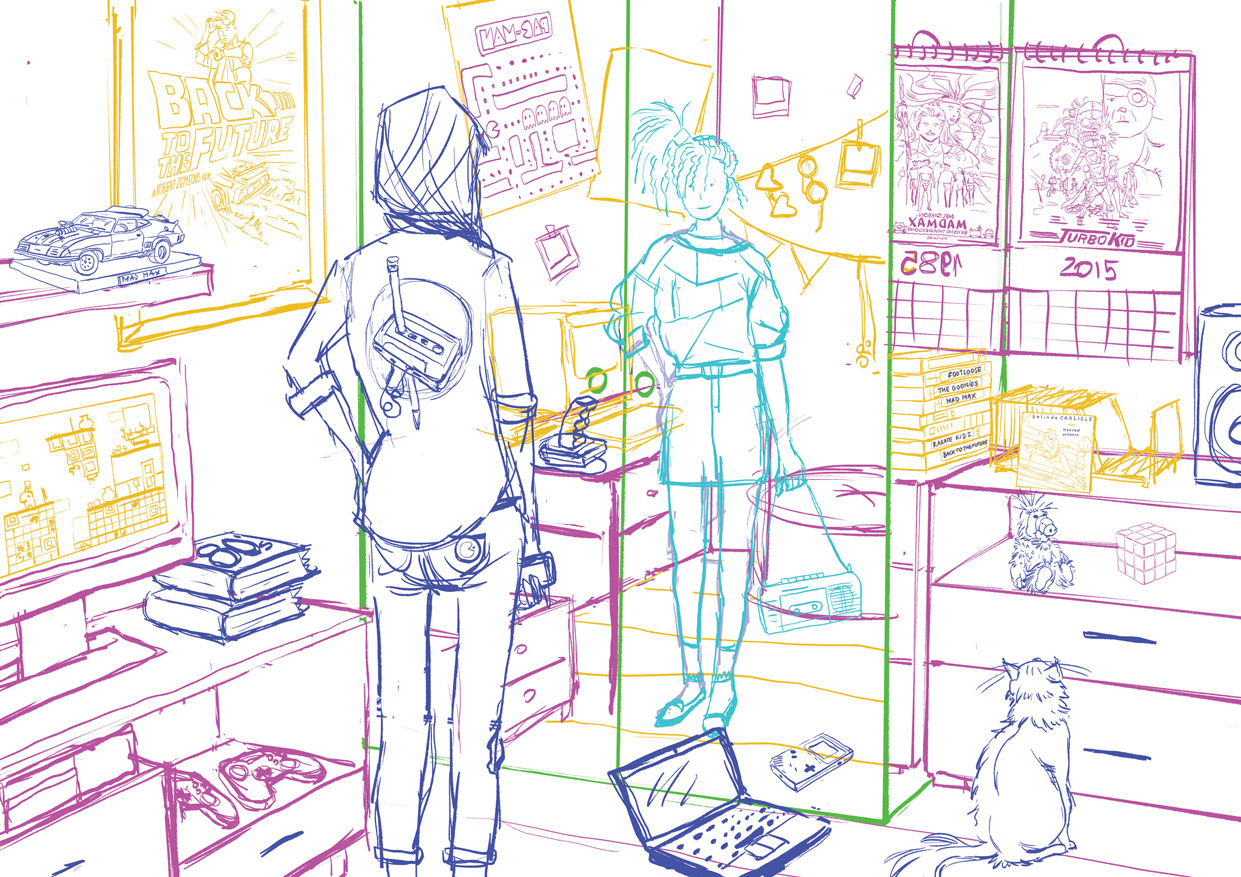 In this illustration I've tried to scrimp some elements of my private life. There are a lot of symbols. The red cat on the right is my Maine Coon Gordon - he got the name after the other red & furry creature - Gordon Shumway - from the "Alf" tv series. They are looking at each other in this illustration :)

There are also very retro video cassettes with my favourite movies written on them - like the "Goonies" or "Back To The Future". Sweet pink tape recorder? Had The same! & who of you remember what we used a pencil for - if not only for writing? ;)